APR Blog
Our Article Manager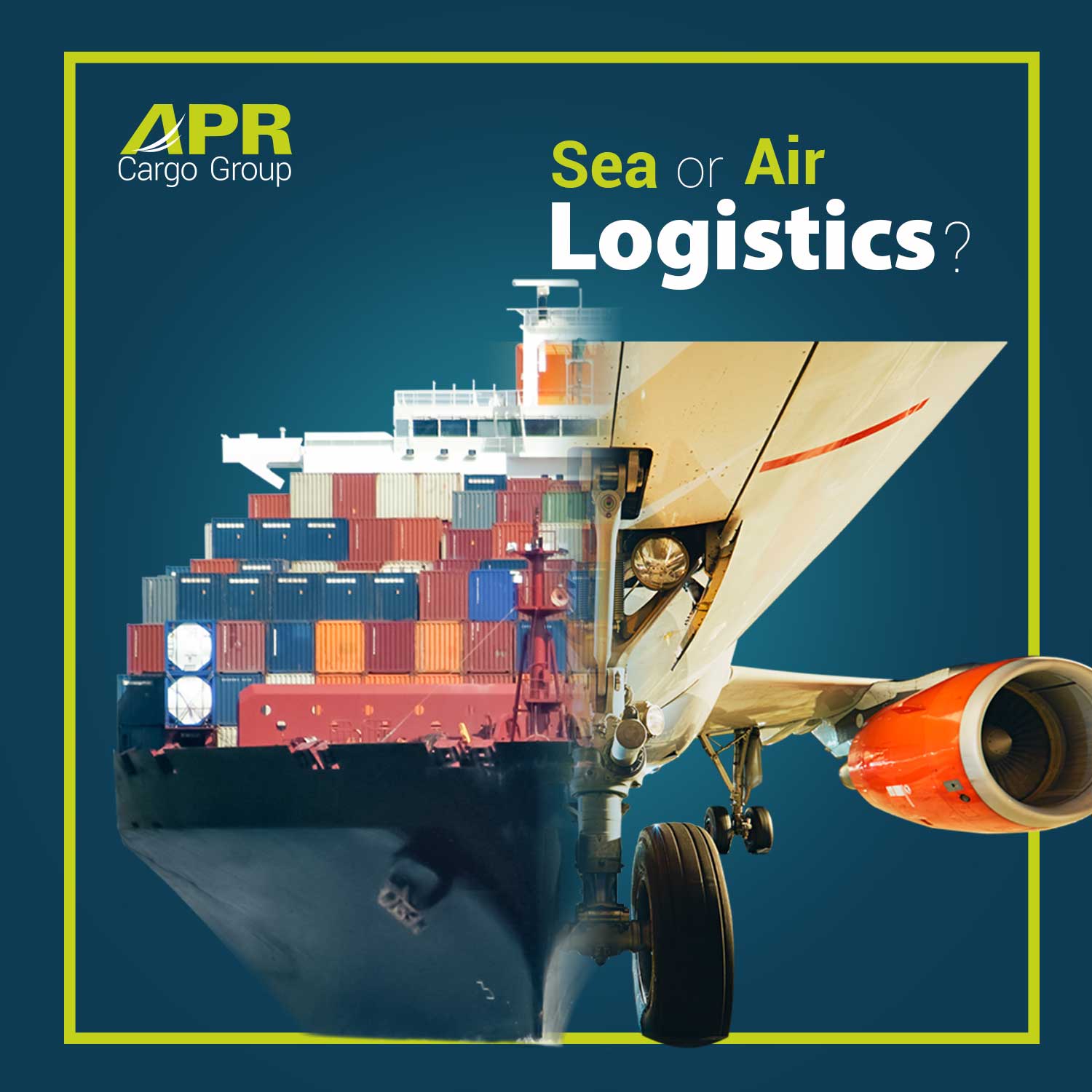 Air or sea Logistics? Which is more convenient?
The vast majority of industries or sectors tend to choose different types of logistics, whether international or simply national, each company has needs that are far from each other, in the case of the food industry there is generally little time to move because their products are usually perishable, with technology products from China for example, it is not necessary to have the too much speed but it's important to have more capacity so the ideal medium is the maritime. Regardless of the situation of your company, identifying the most appropriate transportation method for your merchandise is very important, so in this article we will discuss the main advantages and differences between these two type of transportation, as well as those scenarios in which they could be more advantageous for certain supply chains.
-Air Transport:
As mentioned above, this is the fastest logistic of all, it is especially focused on very long distances as well as high-speed deliveries, it is capable of covering large areas of land in relatively short time, the air transportation is very adaptable to any weather circumstance; These days there are some high tech airplanes with the ability to carry many types of goods so most of the products are meant to be taken by air, this method is also  considered as one of the safest means of transport because it has a very low accident rate.
Main industries that air cargo benefits to:
Pharmaceutical, meat, dairy, fisheries, food in general, express courier, luxury goods and health products.
In general, the air logistics that a forwarder can execute, provides much more security when sending items of high economic value as well as greater simplicity with certain procedures compared to maritime transport.
-Marine transport:
On the other hand shipping or maritime logistics is highly known for its relative low cost, high capacity and versatility, it is capable of transporting liquids, solids, bulk products, dangerous goods and almost any type of products without having to worry about space or volume because ships have a large cargo capacity.
This method is focused on the needs of low urgency since its delivery times are much longer than those of air logistics, however the biggest benefit is the low restriction regarding weight and dimensions, the high level of storage and stability under adverse weather conditions, which can sometimes paralyze land and air environments.
Main industries to which sea cargo benefits to:
Automotive industry, home appliances, technology, clothing, telephony, raw materials, etc.
Before to choose between one of these two kind of logistics, it is very important to evaluate each situation, its times and requirements; For example, if they have a high degree of urgency, if the shelf life of their product is at risk, if the value is very high or if they have a lot of things to transport and on the contrary, they want not to limit themselves in terms of space or volume , all these factors must be considered for transport to exceed your expectations; If you and your company do not know exactly what is most convenient for your needs, our team of experts in international logistics can gladly offer you the best solution.
No related posts found